OUR
CHAPTER 8

ONLINE COURSE COVERs:
Cost £50 per person exc VAT.

The course will cover the legislation and procedure to implement a preplanned staffed road closure and traffic diversion on roads with speeds of upto 40mph.

A certificate of attendance will be issued but course certification is dependent on attending and successful completion of the practical element which will be scheduled at a later date.
Who Should Attend?
Chapter 8 training prepares companies and organisations to safely and lawfully carry out Traffic Management duties on the Highway under an authorised Traffic Management Regulation Order. This is pertinent to organisations such as Arenas, Stadiums, Open Air Events in the Sports, Entertainment and Music industries and companies such as utility, councils and logistics.
The course is also suitable for anybody who has completed a full day course with TESS within the last three years and is looking to refresh knowledge. 
Course availability: We are able to run this course at our own training facility in Northampton. Alternatively we can deliver the course at client premises. We run courses from a wide number of locations throughout the UK.
Course booking: To book this course please call (01604) 210 500 or email [email protected]
WHY CHOOSE
SAFE AND TRAINED?
We are highly experienced and have delivered traffic management training for the London Olympic Games 2012 and Glasgow Commonwealth Games 2014.

Our training includes specialised ID cards for recognition of those that have passed the course.

We are able to deliver high volume courses at short notice where required, with our large training team.

Your business will have a dedicated course co-ordinator to help you with the training for both booking and implementation.

Our training specialists will talk you through the requirements at each stage, relating to your business requirements as part of the service.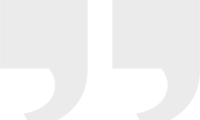 Excellent experience. The tutor Mark Swales did an excellent work with the business dynamics course and the course was very engaging. Thank you.
Steve Mcvey wholesaletoretail #stevemcveyfre
27/04/2023
Fantastic Mark Swales or Swazz great course
Just completed The Business Dynamics course with Mark Swales. Highly informative and well delivered! I would definitely recommend it if you have any interest in this growing field. Kenelm Kenelm James
Debbie Harrickie
27/04/2023
Before this course other than my own social media I did not really look at how social media plays a huge part in businesses
I think it a good atmosphere but there is need to have fridge and microwave so as the the trainees would be able to preserved there food . Apart from that nice location,great atmosphere, clean,well mannered security staffs and chefs were really lovely
Grate teacher and learning style that helped others and myself.
I have thoroughly enjoyed my pre apprenticeship session today, Rod was hilarious and made us all feel relaxed. Jamie was incredibly knowledgeable, challenged us to think outside the box and I am very excited for the next session. Thank you both for a great day!!
Hannah Willetts
22/03/2023
Fabulous taster session today with Rod & Jamie. It made me think a lot about the way I approach certain things during my personal life along with my role within the business. I'll look forward to my future session and my overall learning while on the apprenticeship program. Thank you to everyone involved!
Belinda Hartshorn
22/03/2023
Brilliant training session, really made me think about my approach to leadership. Looking forward to the full apprenticeship.
It was great day! It gave me time to reflect on what I currently do and what areas I need to improve on. Looking forward to starting the course
Get In Touch with
Safe and Trained
28 Queensbridge, Rushmills, Northampton, NN4 7BF