We are the experts at helping companies to prevent and manage major incidences in the workplace – no matter the industry. We offer niche training and consultancy that will cover any safety, security, compliance or traffic management-related needs.
Safe and Trained understand exactly what companies require from a safety and security training standpoint, with a vast experience spanning 30 years and working towards national and international standards, we are more than qualified to help your business – wherever you are in the world.
We provide Advance Learner Loan support to individuals wishing to up-skill their qualifications for work or enhance their career opportunities.
We work with selected partners who we trust and believe in, whether they are products or services, and means that we can wholeheartedly offer a 'one-stop' shop for safety and compliance needs worldwide.
WHY CHOOSE
SAFE AND TRAINED?
We have expert trainers in every field and can guarantee the support and training that your business needs – with over 30 years experience in the safety, security and compliance world you can be sure that our training is of the highest quality, we work with partners across the globe to bring you industry-specific courses that you can't find anywhere else.
COMPLIANCE IS ABOUT MORE THAN SAFETY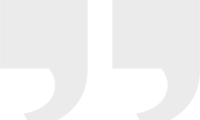 Anthony McDonald
10/11/2023
Top class Trainer, would greatly recommend!. I'd Greatly appreciate and valueued the time training with my trainer Neil during the CSAS/RSAS course, he had great subject knowledge and experience which helped to aid my understanding of the course. Felt that I was well supported and encouraged throughout cours, great use of training materials and power points kept all students interested and engaged would greatly recommended Neil as he was instrumental in getting us though this course.
The CSAS/RSAS course was Extremely useful. The way it was delivered was quite engaging and gained knowledge which will be useful during the job role. The trainer, Neil Richards was very professional.
Alexander Mendoza
10/11/2023
Neil makes the course fun and engaging. He doesn't hesitate to provide support when asked. He helps with applying the theory in practical ways. Amazing and would recommend him.
iftikhar hussain
10/11/2023
Neil Richards who delivered our course did an excellent job in teaching us. I believe this course will have a positive impact for my job.
Ricardo Da Silva
20/10/2023
Neil was a very good trainer & instructor for our CSAS/RSAS training, making the work load of the course training feel less intense than it was. Very friendly and approachable manner, allowing us to get all question answered and able have enough capacity to pass the final assessment. Thank you Neil and Tess group
Interesting learning experience to acquire new skills to support the existing skills for the role of TSE . Great module well put togather and delivered in a active and engaging manner. The course trainer was equipped with different layers of skill and knowledge to deliver what could be a strenuous course in a professional way.
The 5 day Csas, Rsas course was very interesting. Neil was very helpful and made the whole group feel comfortable and confident. He made everyone want to engage and take part.
The CSAS/RSAS course was very good and I am more confident in doing my role now. The trainer, Neil, delivered the course very well he was very patient and very helpful with our journey.
The training was enjoyable not overwhelming even though it was only a week. The trainer make easy for us take something from course. Overall it was great.
Completed CSAS course with trainer Neil for my organisation. Heavy content but delivered incredibly well and supported throughout in learning. Great job 👏
Get In Touch with
Safe and Trained
28 Queensbridge, Rushmills, Northampton, NN4 7BF