ADVANCED LEARNER LOAN

COURSES
Advanced learner loans are for adults in further education and training in England. If you're aged 19 or over, live in England and are thinking about further education or training, you might qualify for an Advanced Learner Loan.
Your loan can be used to apply for and gain a qualification at level 3 and above in a wide range of academic and vocational subjects.
You will typically hope to accomplish the following goals:
gain a qualification that is a must for working in a industry sector such as Fitness Instructing and Personal Training, Event Safety Management and Skills for Business Enterprise

enhance your career opportunities in work, through gaining a vocational qualification at level 3 or above.
Safe and Trained offer individuals seeking employment and employees in work training on a wide range of topics. We have training centres throughout the UK and strive to tailor your learning programme to fit your availability in time and travel. Many of our courses can be completed as online modules with some training centre attendance for workshop activities and course exams.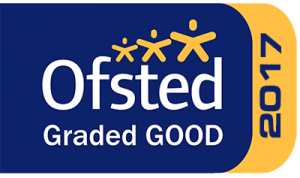 WHY USE
SAFE AND TRAINED?
We are highly experienced in the education sector having gained a level 2 "good' Ofsted grading in 2017.

Our training is fresh with the latest, innovative training methodologies used

We have a large training team, so can meet high demand and multiple locations

You will have a dedicated course co-ordinator to help you with the training at every stage

Our training specialists will talk you through the requirements at each stage, relating to you and your business requirements as part of the service
Here are some of the current qualifications we have delivered with a 97% completion success in 2017
We have supported gyms and individuals to gain qualification at level 3 and 4 to work as personal trainers in the sport and leisure industry.
We have supported individuals and businesses to gain Skills for Business Enterprise qualifications at level 3 and 4 to become entrepreneurs or apply for management level employment across the retail and manufacturing sectors.
We have supported Safety and Stadium Managers with training and coaching for venue safety. This includes qualification at Level 3 and level 4 Spectator Safety Management.
Are you looking for a career changing qualification or seeking that edge to gain employment? Then get in touch.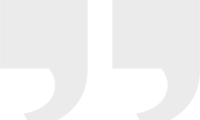 Excellent experience. The tutor Mark Swales did an excellent work with the business dynamics course and the course was very engaging. Thank you.
Steve Mcvey wholesaletoretail #stevemcveyfre
27/04/2023
Fantastic Mark Swales or Swazz great course
Just completed The Business Dynamics course with Mark Swales. Highly informative and well delivered! I would definitely recommend it if you have any interest in this growing field. Kenelm Kenelm James
Debbie Harrickie
27/04/2023
Before this course other than my own social media I did not really look at how social media plays a huge part in businesses
I think it a good atmosphere but there is need to have fridge and microwave so as the the trainees would be able to preserved there food . Apart from that nice location,great atmosphere, clean,well mannered security staffs and chefs were really lovely
Grate teacher and learning style that helped others and myself.
I have thoroughly enjoyed my pre apprenticeship session today, Rod was hilarious and made us all feel relaxed. Jamie was incredibly knowledgeable, challenged us to think outside the box and I am very excited for the next session. Thank you both for a great day!!
Hannah Willetts
22/03/2023
Fabulous taster session today with Rod & Jamie. It made me think a lot about the way I approach certain things during my personal life along with my role within the business. I'll look forward to my future session and my overall learning while on the apprenticeship program. Thank you to everyone involved!
Belinda Hartshorn
22/03/2023
Brilliant training session, really made me think about my approach to leadership. Looking forward to the full apprenticeship.
It was great day! It gave me time to reflect on what I currently do and what areas I need to improve on. Looking forward to starting the course
Get In Touch with
Safe and Trained
28 Queensbridge, Rushmills, Northampton, NN4 7BF