WHO WE ARE
SAFE AND TRAINED
Safe and Trained is part of The Tess Group of companies. We were established in 2009 and had a solid start providing training solutions to match the needs of the Event, Security and Public service industries.
OUR CORE SOLUTIONS
We provide recognised training, support and qualifications for people and businesses that have a compliance or safety related training need.
Value has always been vital to us. As we are a large provider we are able to be more cost effective in our delivery and offer more qualifications. We have designed accredited qualifications that fit with industry and sector needs which has added value.
Because our clients get a range of training from us they typically save time as well as money by only dealing with a small supply chain. Our business is customer focused and we pride ourselves on finding ways to run courses and logistically plan to the smallest of details in order to put on a winning event.
Pace is one of our strongest attributes and we are able to meet deadlines and large scale numbers to meet the needs of clients.
We understand compliance and regulatory standards so we are able to ensure clients are protected and have the training most suited to the requirements.
We have a vast amount of experience training Events, Security and Police related subjects and provide real training and coaching solutions that can be understood and applied with confidence. Tess Safe and Trained have developed custom made compliance and safety training programmes for Councils and Utility companies ensuring they are working in line with legislation and rules for the services they provide to the public.
WHY CONSULT WITH
SAFE AND TRAINED?
We offer a comprehensive solution for all your Compliance and Safety training and consultancy needs. We have a proven track record, we listen and always strive to make a positive difference.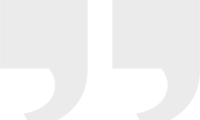 Excellent experience. The tutor Mark Swales did an excellent work with the business dynamics course and the course was very engaging. Thank you.
Steve Mcvey wholesaletoretail #stevemcveyfre
27/04/2023
Fantastic Mark Swales or Swazz great course
Just completed The Business Dynamics course with Mark Swales. Highly informative and well delivered! I would definitely recommend it if you have any interest in this growing field. Kenelm Kenelm James
Debbie Harrickie
27/04/2023
Before this course other than my own social media I did not really look at how social media plays a huge part in businesses
I think it a good atmosphere but there is need to have fridge and microwave so as the the trainees would be able to preserved there food . Apart from that nice location,great atmosphere, clean,well mannered security staffs and chefs were really lovely
Grate teacher and learning style that helped others and myself.
I have thoroughly enjoyed my pre apprenticeship session today, Rod was hilarious and made us all feel relaxed. Jamie was incredibly knowledgeable, challenged us to think outside the box and I am very excited for the next session. Thank you both for a great day!!
Hannah Willetts
22/03/2023
Fabulous taster session today with Rod & Jamie. It made me think a lot about the way I approach certain things during my personal life along with my role within the business. I'll look forward to my future session and my overall learning while on the apprenticeship program. Thank you to everyone involved!
Belinda Hartshorn
22/03/2023
Brilliant training session, really made me think about my approach to leadership. Looking forward to the full apprenticeship.
It was great day! It gave me time to reflect on what I currently do and what areas I need to improve on. Looking forward to starting the course
Get In Touch with
Safe and Trained
28 Queensbridge, Rushmills, Northampton, NN4 7BF