OUR
VEHICLE SEARCH

TRAINING COVERs:
Safe and Trained vehicle search training is designed around client's responsibility for combating the threat of vehicle-borne explosive devices and completing vehicle searches; cars, vans and lorries. The aim of this programme is to develop your business and people's knowledge and confidence in the effective searching of vehicles.
The topics covered include:
Understanding the threat

Types of device

Vehicle searching techniques

Action on discovery of a device
The course also covers searching for illegal or prohibited items that form part of the security protocols for clients businesses.
Who is Vehicle Search Training for?
Businesses who have a security role to provide physical protection to premises and individuals from vehicle-borne explosive devices and illegal/prohibited articles.
Tess Safe and Trained also provide vehicle search training to complement Close Protection training.
The course covers cursory and systematic searching when this is necessary and how to maintain the security of vehicles to reduce and protect the need for searching.
Course length: 8 hours / 1 day.
Course availability: We are able to run this course at our own training facility in Northampton. Alternatively we can deliver the course at client premises. We run courses from a wide number of locations throughout the UK.
Course booking: To book this course please call (01604) 210 500 or email [email protected]
WHY CHOOSE
SAFE AND TRAINED?
We have a unique understanding of these industries and the risks which govern businesses when working in areas of national and international arenas. We have a vast experience in policing and security and our trainers have a wide experience of working in the highest levels of Protection duties.
We have a large number of trainers across the country so can meet any business locations or requirements

We offer handouts as part of the training package

Your business will be allocated a dedicated course coordinator to support the whole process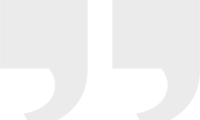 Excellent experience. The tutor Mark Swales did an excellent work with the business dynamics course and the course was very engaging. Thank you.
Steve Mcvey wholesaletoretail #stevemcveyfre
27/04/2023
Fantastic Mark Swales or Swazz great course
Just completed The Business Dynamics course with Mark Swales. Highly informative and well delivered! I would definitely recommend it if you have any interest in this growing field. Kenelm Kenelm James
Debbie Harrickie
27/04/2023
Before this course other than my own social media I did not really look at how social media plays a huge part in businesses
I think it a good atmosphere but there is need to have fridge and microwave so as the the trainees would be able to preserved there food . Apart from that nice location,great atmosphere, clean,well mannered security staffs and chefs were really lovely
Grate teacher and learning style that helped others and myself.
I have thoroughly enjoyed my pre apprenticeship session today, Rod was hilarious and made us all feel relaxed. Jamie was incredibly knowledgeable, challenged us to think outside the box and I am very excited for the next session. Thank you both for a great day!!
Hannah Willetts
22/03/2023
Fabulous taster session today with Rod & Jamie. It made me think a lot about the way I approach certain things during my personal life along with my role within the business. I'll look forward to my future session and my overall learning while on the apprenticeship program. Thank you to everyone involved!
Belinda Hartshorn
22/03/2023
Brilliant training session, really made me think about my approach to leadership. Looking forward to the full apprenticeship.
It was great day! It gave me time to reflect on what I currently do and what areas I need to improve on. Looking forward to starting the course
Get In Touch with
Safe and Trained
28 Queensbridge, Rushmills, Northampton, NN4 7BF