OUR
CRITICAL INCIDENT DEBRIEFING

COVERs:
Safe and Trained have delivered a large number of Critical incident debrief management programmes. (CIDM) is an adaptive, short-term psychological helping-process that focuses solely on an immediate and identifiable problem. It can include pre-incident preparedness to acute crisis management to post-crisis follow-up. Its purpose is to enable businesses & your people to return to their daily routine quickly and with less likelihood of experiencing post-traumatic stress disorder.
CIDM is designed to help your people deal with their trauma one incident at a time, by allowing them to talk about the incident when it happens without judgment or criticism. The emphasis is always on keeping people safe and returning them quickly to more normal levels of functioning.
Critical incidents raise stress levels dramatically in a short period of time and after treatment a new normal is established. The purpose of the intervention process is to establish or set the new normal stress levels as low as possible in order to support your people.
Tess Group Compliance and Safety adhere to 7  Key Protocols:
Assess the impact of the critical incident on support personnel and survivors

Identify immediate issues surrounding problems involving safety and security

Use defusing to allow for the ventilation of thoughts, emotions, and experiences associated with the event and provide validation of possible reactions

Predict events and reactions to come in the aftermath of the event

Conduct a "Systematic Review of the Critical Incident" with impacts emotionally, cognitively and physically on persons

Bring closure to the incident, "anchor" or "ground" to persons and their community to initiate or start the rebuilding process (i.e. help identify possible positive experiences from the event)

Debriefing assists in the re-entry process back into the community or workplace. Debriefing can be done in large or small groups or one-to-one depending on the situation. Debriefing is not a critique but a systematic review of the events leading to, during and after the crisis situation.
Who will benefit?
We have experienced and pragmatic trainers who have a solid background in dealing with trauma through their work in policing and the military, and have successfully helped clients working in the public and private security industries. These have ranged from CCTV operatives, community wardens, venues of entertainment such as music venues, nightclubs and football clubs.
Course booking: To book this course please call (01604) 210 500 or email [email protected]
WHY CHOOSE
SAFE AND TRAINED?
We are highly experienced and have delivered training throughout the country for various size businesses.

Our training is up to date with the most recent standards and regulations, therefore your business and people getting the correct training.

We are able to adjust our training to incidents or an industry specific to your business.

Your business will have a dedicated course co-ordinator to help you with the training for both booking and implementation.

Our training specialists will talk you through the requirements at each stage, relating to your business requirements as part of the service.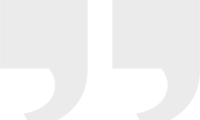 Excellent experience. The tutor Mark Swales did an excellent work with the business dynamics course and the course was very engaging. Thank you.
Steve Mcvey wholesaletoretail #stevemcveyfre
27/04/2023
Fantastic Mark Swales or Swazz great course
Just completed The Business Dynamics course with Mark Swales. Highly informative and well delivered! I would definitely recommend it if you have any interest in this growing field. Kenelm Kenelm James
Debbie Harrickie
27/04/2023
Before this course other than my own social media I did not really look at how social media plays a huge part in businesses
I think it a good atmosphere but there is need to have fridge and microwave so as the the trainees would be able to preserved there food . Apart from that nice location,great atmosphere, clean,well mannered security staffs and chefs were really lovely
Grate teacher and learning style that helped others and myself.
I have thoroughly enjoyed my pre apprenticeship session today, Rod was hilarious and made us all feel relaxed. Jamie was incredibly knowledgeable, challenged us to think outside the box and I am very excited for the next session. Thank you both for a great day!!
Hannah Willetts
22/03/2023
Fabulous taster session today with Rod & Jamie. It made me think a lot about the way I approach certain things during my personal life along with my role within the business. I'll look forward to my future session and my overall learning while on the apprenticeship program. Thank you to everyone involved!
Belinda Hartshorn
22/03/2023
Brilliant training session, really made me think about my approach to leadership. Looking forward to the full apprenticeship.
It was great day! It gave me time to reflect on what I currently do and what areas I need to improve on. Looking forward to starting the course
Get In Touch with
Safe and Trained
28 Queensbridge, Rushmills, Northampton, NN4 7BF