TRAFFIC MANAGEMENT SOLUTIONS

FOR ENVIRONMENTAL SERVICES
Serco's environmental services business approached The Tess Group to discuss how we could help with ensuring their roadside cleansing staff whilst working on their daily operations were working safely whilst still being efficient. Serco work exclusively with local authorities, providing services like: refuse collections, litter picking, grass cutting and tree surgery. All jobs that involve workers being at risk alongside or in the road.
Throughout the industry between 2009 and 2012, a number of road side incidents had occurred resulting in injury and the death of a competitor's cleansing operative whilst they were engaged in litter picking by the roadside. Serco were very keen to prevent employees from being a grizzly statistic.
The Tess Group Solution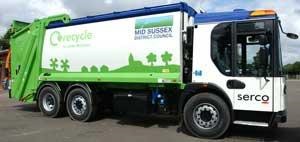 We provided a consultancy service to comprehensively examine all aspects of their local government Cleansing operations across their Client Contracts. This was a "root and branch" task visiting all the contracts and encompassed carrying out assessments of their daily operational working, vehicle fleet, equipment and training. Our resident traffic management expert worked continuously with Hilary Woods, Regional Health and Safety Advisor. The Consultation was inclusive in that not only were Operational Managers consulted but also operational staff so that they bought into to the need for the review and they felt included in the development of safer working practices and schemes of work. Seminars for staff at all levels have been staged to ensure involvement in problem solving the issues surrounding working at the roadside be that a dual carriageway, rural or urban road. Consultation was also undertaken with Local Government officials to ensure that Serco's clients understood the need to change and how this was being done. We were able to bring our vast experience and knowledge to analyse the risks the operatives faced on a daily basis. We made recommendations to Serco for changes that increased the levels of safety without hampering the operation. The principals of safe Traffic Management and the Chapter 8 Codes of Practice were applied to this task.
Benefits of Traffic Management Solutions for Environmental Services
Implementation of robust safe schemes of operations • Changes to vehicle fleet to ensure compliance with temporary Traffic Maintenance rules
Training for operatives and managers to equip them with the knowledge, understanding and skills to operate safely
A more confident and happy workforce, safe in the knowledge that they have been consulted, listened to and involved in the changes made
A continuing consultancy to review impact of changes, compliance to new working practices and to provide a training programme for new and existing staff.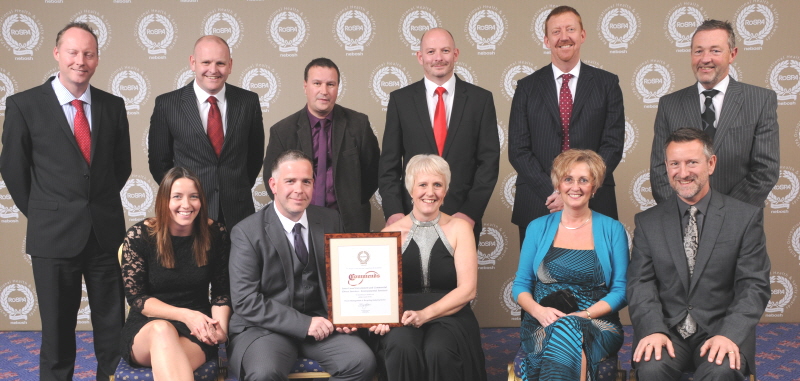 In May 2012 Serco won a prestigious award from RoSpa for the impact on improving road safety for their workforce and road users. The Tess Group were proud to be invited to the Award Ceremony at the Birmingham Hilton.
This case study has been written to highlight our traffic management solutions for environmental services. The work we did with this client was based entirely on their needs. To discuss YOUR traffic management requirements, please contact us on (01604) 210 500 or email [email protected]
FIRST PERSON ON SCENE

TRAINING FOR SECURITY
Tess Compliance and Safety were commissioned to provide a First Person On Scene training programme, by a leading UK-based security company looking after one of London's premier entertainment parks. As an established and well respected training provider, we were asked to provide this training which was specific to their needs to provide a paramedic level immediate first aid response. The customer identified the need to respond to medical emergencies in large crowd situations at this popular venue. At times of crowd build up and during the event, access can be an issue and time to respond to illness and accident is crucial.

So what does First Person on Scene training include?
The First Person On Scene training is specialist training that covers:
Pre hospital environment
Patient assessment
Airway management
Respiration management
Basic life support
Defibrillation
Circulation and shock
Medical related emergencies
How did we do this? Small classes of 6 -10 were trained so we could give one to one coaching as well as instruction and training. This is a demanding pass or fail course. So participants already had experience of providing an emergency response to illness and accident at public entertainment venues. The calibre of people attending the course was high and we attained a 100% pass rate.
Are you an employer looking to have your staff  paramedic trained as First Person on Scene (FPOS) responders? What would be your criteria for a training provider?
Why Choose Tess Compliance and Safety?
Our experienced and knowledgeable trainers will thoroughly prepare your people to pass the training
Our training is high quality and up to date, with the latest materials and handouts for your people
We are able to bespoke the course to your business industry, relating the examples to 'real life scenarios' to have added value to the training
We provide a dedicated course co-ordinator to help and assist at all stages of planning and delivery of the training from booking, implementation and post analysis of success.
Our after-care team ensure that all learners and clients are happy with the training, to ensure course satisfaction
Tess Compliance and Safety adhere to NHS Ambulance Services standards and is clinically endorsed by the Faculty of Pre-hospital Care. FPOS also meets the Security Industry Authority first aid requirements for Close Protection and can be delivered internationally.
Benefits to the client
Accredited paramedic level training to  participants
Improved competitive edge
Improved customer safety response
An improvement in staff morale and value
If you want to find out more why not give us a call on: (01604) 210 500 or email [email protected]
Get In Touch with
Safe and Trained
28 Queensbridge, Rushmills, Northampton, NN4 7BF